Thought Conductor#2

Thought Conductor#2
Stavanger Konserthus, Norway. Presented as part of Speculum Combi IBCA June 2000 by Bruce Gilchrist & Jonny Bradley.
Passages of musical notation remixed from the contents of a database were called up in a performance in real-time by the monitored brain activity of the on-stage conductor.
"...score and sound aquire an immediacy which is characteristic of neuroscientific imaging in general, but which in this specific context lends new meaning to the notion of a 'live' performance. It is tempting therefore to suggest that Thought Conductor is a techno-scientific portrait that captures the inner kinetic melody of the individual who sits at its centre."
Several weeks before the performance at the Stavanger Konserthus—on the invitation of the artist and curator, Svein Flygari Johansen—Gilchrist and Bradley were resident at Studio Struts in Oslo, to collaborate with a number of Oslo-based composers. Twelve composers in all were invited to the studio and asked to write spontaneous compositions for a string quartet. While writing the musical notation, their EEG was recorded. At the end of this process, the recorded digital EEG files were associated with midi versions of the notation and archived within a database.
For the Stavanger Konserthus performance, four members of the community were invited on stage and connected to the biomonitor. They were then asked to think of their last creative act. In the event, a bricklayer mentally recollected building a brick wall; a jeweller thought about a gold ring he had recently made; a yogi meditated; a painter imagined the process of making her last painting. Each 'thought conductor' generated original scores from the notation within the relational database, each part of which was sent to laptops for the string quartet to sight read and play in real-time.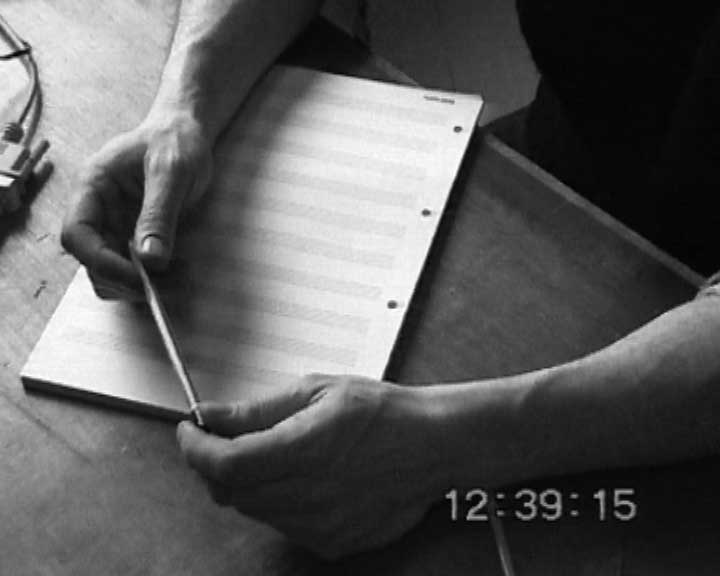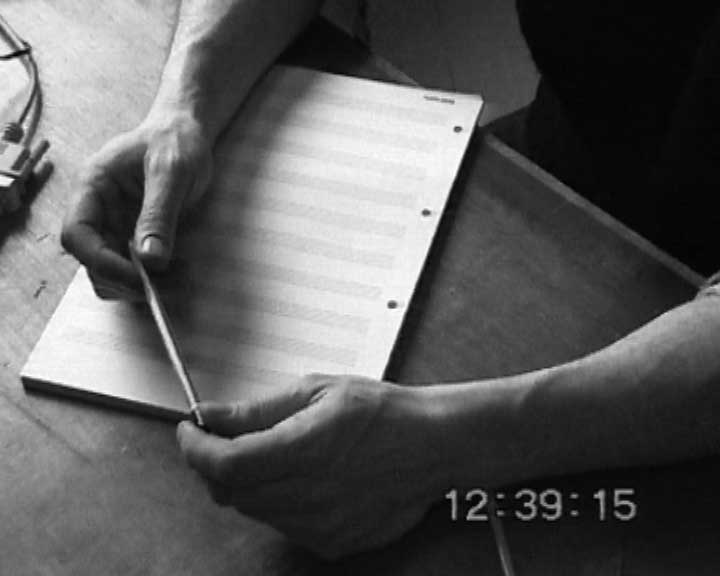 Video and screengrabs courtesy Bruce Gilchrist & Jonny Bradley.
Original footage courtesy Svein Flygari Johansen.